Reading Time:
4
minutes
"Hope no one will take this blog in the way in which it is not intended. Whoever you support just be calm because it's just a blog, it just tries to question WHY, it is not at all meant for any kind of vandalism."
India is a democratic country and we all are proud of it. India follows its constitution rigidly and devotedly. Our Constitution says that any Indian has six fundamental rights, freedom of speech and expression is one of them. For a true journalist, this is the most fundamental one.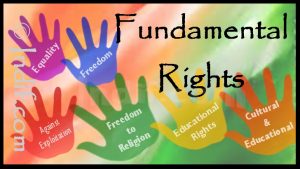 Is media vulnerable? If yes, why?
So how much do you think is the Indian mainstream media (the news channels) are unaffected by the government? I am not talking about only the current government but government as a whole, right from the beginning of independence.
You must be knowing that the media is the easiest and most adorable messenger of public of the deeds of the government. It is a great way to affect what the majority of public thinks about any candidate. Because most us assume while watching television that whatever is being shown is definitely correct and focus more on what actually is being said and displayed. So you can easily figure it out that for any government the best and most straightforward way to become stars of citizen's eyes is through media. In eyes of the common man like all of us, it is next to impossible to purchase media.
BUT NEVER UNDERESTIMATE THE POWER OF THE RULING PARTY, BECAUSE IF POWER HAD NOT BEEN THERE THAN THERE WOULD HAVE NO CHANCE OF A DEMOCRACY TURNING INTO DICTATORSHIP!
Let's talk about the figures:
India ranked 138 among 178 countries in World Press Freedom Index in 2018. Here is the link, you can check:
 https://rsf.org/en/ranking
As per the report, in this year, 11 journalists murdered, 46 attacked, 27 booked in police cases and 12 threatened for reporting.
https://www.huffingtonpost.in/vineet-john-samuel/if-2017-was-a-terrible-year-for-the-freedom-of-press-in-india-2018-isn-t-looking-any-better_a_23341292/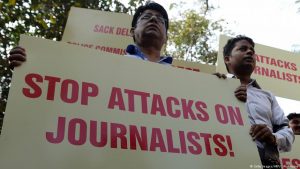 Don't you have a mixed feeling of ashamed, afraid, rage and vex?
So along with the bad conditions of engineers, the media men who report it to the public is itself not in good condition. And believe me, it's not a statement of rage against the media for shamming us (the engineers) but this feels quite frustrating and deep trauma. Both of them are such an essential part of our country and the worst part is that no one gives a thought for that.
QUESTIONS THAT NEED TO BE ANSWERED:
What had caused senior journalists (like respected Milind Khandekar, PP Bajpai, Abhisar Sharma) to resign from the mainstream media and start their journalism on alternate media like blogs and videos on the internet?
 A primetime show named Masterstroke on a quite well-known channel ABP NEWS, being anchored by a senior journalist Punya Prasun Bajpai was being literally blocked to prevent viewers from watching it when the show was technically on air. Why the ABP NEWS was blocked repeatedly at the primetime when other channels were running well? Who was responsible?
Why it has become so tough for police to trace the threatening calls to the journalists?
Government must be answerable to public:
You must have heard that the prime minister of the country is the prime servant of the country, and so the ruling party. And when your servants in whole life serve you honestly and for one time attempts some thief, you will definitely ask for that. That time your servant cannot claim for his long devoted service. Same should be applied with the government, it is not a kind of mercy they do to the public if it does something good, it's their duty, and the public has the right to ask for his scams, and the government needs to answer it not count its establishments instead of answering.
Essence of being a modern viewer:
Nowadays the parameters of being a true reader or viewers have been changed, now you cannot trust any source of information blindly, not even the mainstream media. Instead, you have to vigil about what you see or hear, what you think and most importantly what you believe. From the political point of view, one has to break the already set paradigms through which we see the world around us. We need to search answers to questions like "IS IT REALLY HAPPENING WHAT IS SHOWN OR CLAIMED?".
I had doubt on demonetization, thus I cleared that, and here is the brief report of it, in the same way, you can also challenge the paradigms of your minds and read as a responsible citizen of INDIA. And do share your reports and views. Be fearless and be true to discuss the achievement and the drawbacks of the current government.
REPORT ON DEMONETIZATION:
https://docs.google.com/document/d/1XSDi5mBME6vT5mxqIUqnRvfB83kFUWL2vUbErgOSn28/edit?usp=sharing
Being a voter in today's India is a great responsibility and a tedious job too, because you don't have to select who is better in fact, you have to select who is less unethical.
If we asked for our rights in beginning then, in the end, why not see the fundamental duties also!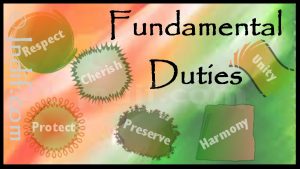 JAI HIND!
THANKS FOR READING,
"KEEP READING, STAY BLESSED"
TEAM CEV!
(the writer himself soundly takes the responsibility of the statements and data presented in the blog)