Reading Time:
8
minutes
The second slot of Day 1 of Lumieres' Professors' Talk was taken up by Dr. AK Desai, with excerpts from his talk delivered at Ambuja Knowledge Centre  City. It was an enthralling and scintillating monologue that had the audience enraptured and asking for more when it ended. Dr. Desai mentioned several enterprises he is on the advisory board of, such as Birla, Tata, etc. He also talked about several projects that he has been associated with including the likes of Surat Airport revamp, the Bullet Train and the Delhi Swami Narayan Temple among several others. The Swami Narayan Temple, designed under the supervision of the late Dr. MD Desai with Dr. AK Desai himself, in particular, is a structural marvel with a geotextile mesh, hand-made and designed to resist an earthquake load of 0.4g and inaugurated by the esteemed Dr. APJ Abdul Kalam.
This conversation on earthquake was further extended upon by the mentions of places like the Ring of Fire – a 40,000 km horseshoe shaped area in the basin of the Pacific Ocean where many earthquakes and volcanic eruptions occur- several fracture zones and local earthquake zones like the Kim and Surat Fault line in the Arabian Sea, amongst others. He introduced us to the term PGA which stands for Peak Ground Acceleration and is equal to the largest recorded value of the acceleration at a location, observed on an accelerogram. The massive earthquake that shook Gujarat and most severely Bhuj on 26/1/2001 was caused due to the presence of epicenters around the northern part of the state along the active fault-lines. This, he stressed, wasn't surprising considering the increment in the number of earthquakes in India with recent studies from 2016 showing that we have an average of 3.5 – 4 earthquakes per day in India, in some capacity. Professor Desai, therefore, also talked about the importance of testing the land before any form of construction. This is because the bearing capacity variations are specific to the site. He also talked about how the tectonic shift in the Indian subcontinent is causing it to move about 50 mm annually to the north-eastern direction, a phenomena directly responsible for giving us the Himalayas due to the Eurasian Plate shift.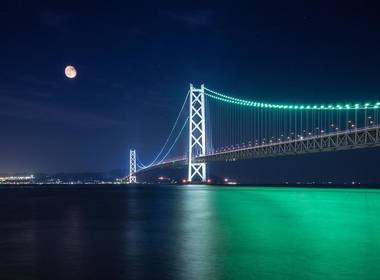 Akashi Bridge, Kobe, Japan
                      Milau Viaduct Paris – Barcelona Bridge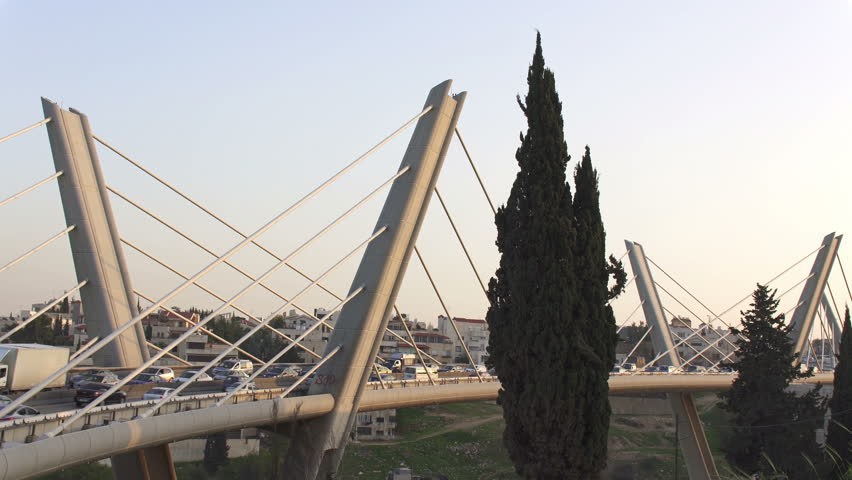 Wadi Abdoun Bridge, Thailand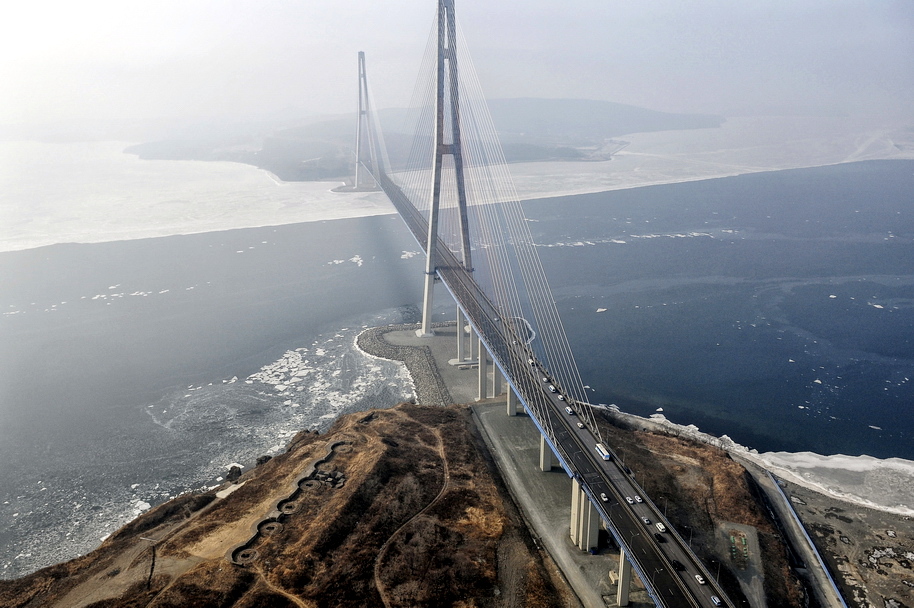 Russky Bridge, Russia
                                      Rion – Antirion Bridge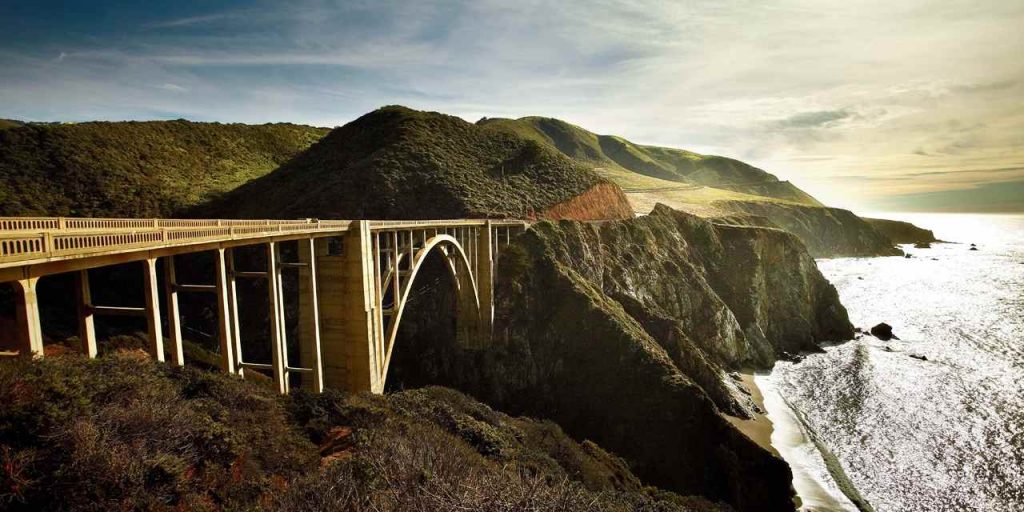 Bixby Creek  Bridge, California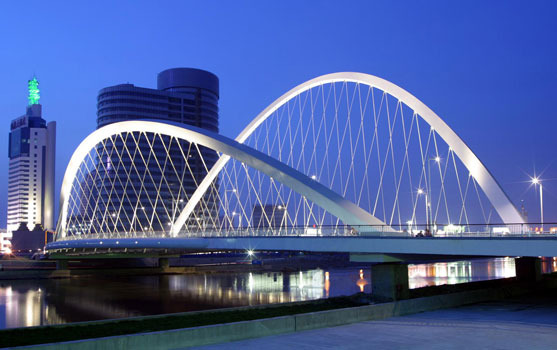 Dagu Bridge (Sun and Moon Bridge), Tiajin
                         Cobweb Bridge, Sheffield, England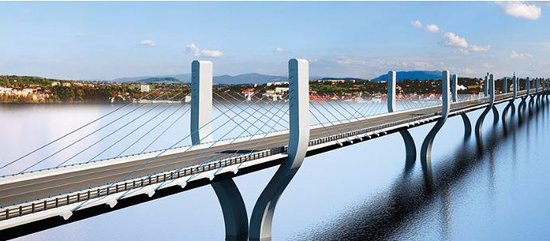 Sardar Bridge, Bharuch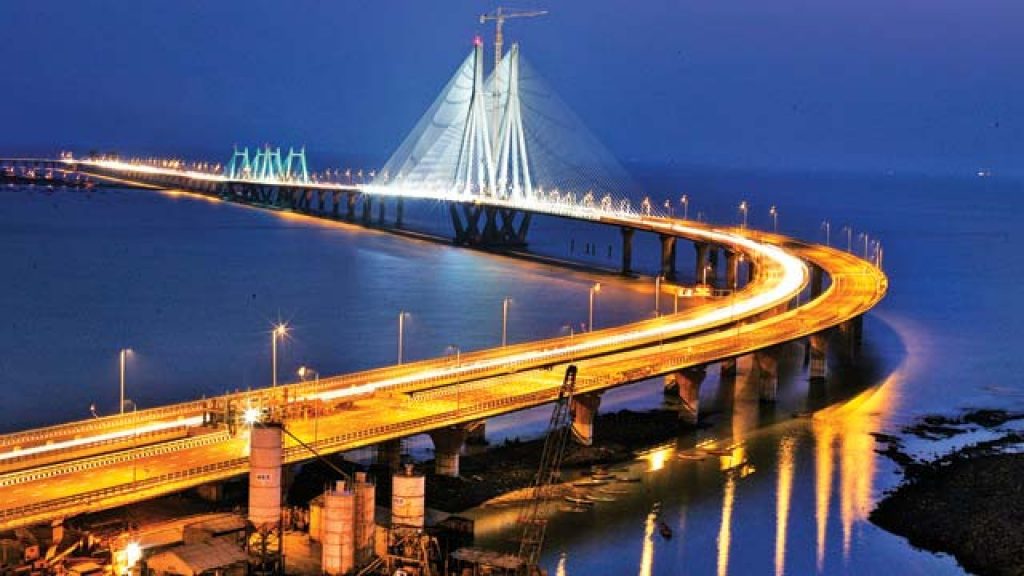 Mumbai – Worli Sea Link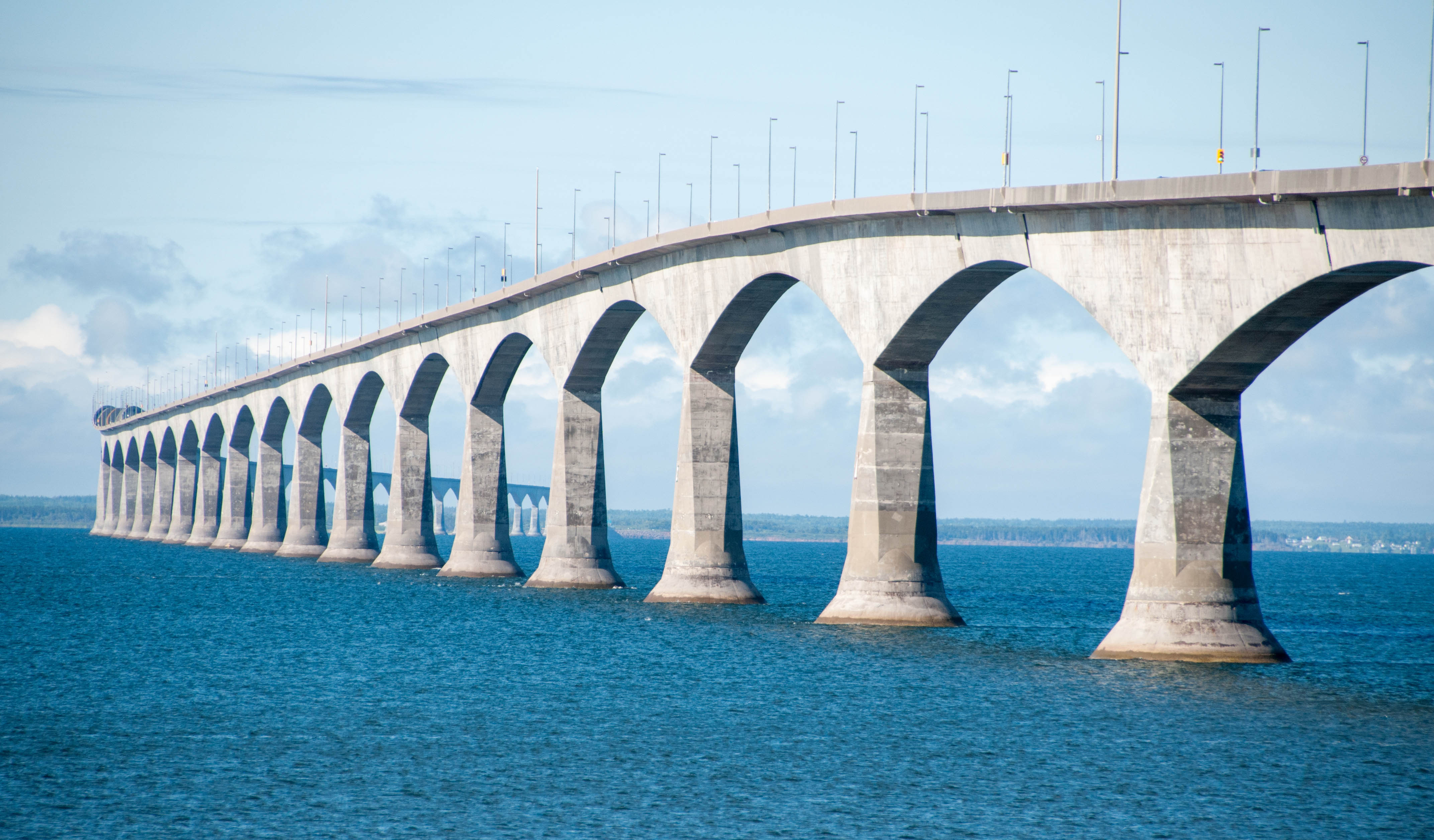 Confederation Bridge, Canada
Then the conversation drifted to modern engineering marvels. And the first topic to be introduced to the discussion was "Bridges". He mentioned several types of bridges and their breathtaking examples. The Akashi Bridge in Kobe, Japan, for example, is a Suspension Bridge. Its clearance is about 65.7 m, equivalent to a 20 storeyed building placed below its surface. Dr. Desai mentioned how the initial plan to construct this architectural marvel with a 2000 m central span got foiled when an earthquake reduced it to about 1991 m. The Millau Viaduct Paris-Barcelona bridge, another crowning jewel in the bridge portfolio is a flexible, Cable-Stayed Bridge provided with wind screening and FRP wiring and is the tallest bridge in the world, about 343 m from the ground, which is 19 m taller than the Eiffel Tower. He mentioned several other bridges like the Wadi Abdoun Bridge, a bridge in Thailand which is constructed outside water making it cost-efficient, the Russky Bridge of Russia with its beautiful lighting making it a hot tourist destination spot, the Rion-Antirion cable-stayed bridge in Greece, one of the longest bridges in its category, the Bixby Creek Bridge, a reinforced concrete open-spandrel arch bridge is one of the tallest single-span concrete bridges in the world and is earthquake resistant, owning to its structure, in addition to looking aesthetically beautiful. A cantilever spar cable-stayed bridge is a modern variation of the cable-stayed bridge, some of which have a curved backward pylon back-stayed to concrete counterweights. The famous Sun and Moon Bridge is designed to resist both earthquakes and cyclones. Dr. Desai suggested thinking of shapes that have advanced resistivity to these life-endangering natural phenomenas by thinking outside the box, but staying within the realms of achievable and economically feasible science. The design of the famous Cobweb Bridge, also known as Spider Bridge, located in the city centre of Sheffield, South Yorkshire, England, solves a difficult problem: passing the riverside cycle- and footpath. It counters the issue of traffic constraints often noticed on bridges. Professor Desai then came back home to the famous and beautiful Sardar Bridge in Bharuch, which is shaped like multiple tuning forks supporting the cables running through and its design is Extradosed Cable Stayed Bridge wherein the height of the pylon is smaller than in the case of regular Cable Stayed Bridge. He also talked about how modern day engineering has adopted the various available designs to create a hybrid, which offers more stability and can help construct large span bridges. The combination of Cable Stayed Bridge and Suspension Bridge is one such example. These days India has also adopted the famous Precast Segmental Construction technique in which bridges are constructed at manufacturing sites and then brought along to the place over the river and hung on launching girders and slid across to create the whole bridge step by step and with minimal effort. The famous Mumbai-Worli Sea Link is one such example. Canada solves its bridge construction woes caused due to expansion of ice using modern engineering methods, too. Since, major loading through ice gives tremendous pressure to bridges, there, they have adopted the Cantilever construction in bridges such as the Confederation Bridge.
Scientific advancement has made it possible for us to create deployable structures that can change shape so as to significantly change its size such as in the cases of umbrellas, some tensegrity structures, bistable structures, some Origami shapes and scissor-like structures. Dr. Desai recommends reading books and referring to the works of Dr. Devdas Menon, Professor of Structural Engineering at IIT Madras who has several patents to his credit, some even in the field of Biomedical Engineering. Post that Professsor Desai talked about other engineering marvels such as the Fieramilano which is the largest civil engineering project built in Europe in recent years with a gross floor area of 530,000 square meters, a land area of 2,000,000 square meters, and a 5-kilometer perimeter. It is a trade fair and exhibition organizer headquartered in Milan, Italy. It is the most important trade fair organizer in Italy and one of the largest in the world. The World Trade Center, another engineering innovation had an innovative "tube" design, with a perimeter support structure joined to a central core structure with horizontal floor trusses, a construction methodology hitherto unknown. The Petronas Tower in Malaysia used bridges and dampers to create their architectural beauty. It has a bridge connecting the two towers on the 41st and 42nd floor making it the world's tallest 2 story skybridge, providing structural support to the towers and also acting as a potential escape route in case of an emergency from one tower to other. Back home, in Mumbai, the Lodha group has constructed the famous World One Tower which, upon completion is expected to be the world's 2nd highest residential skyscraper in the world after 432 Park Avenue in New York.
Dr. Desai stated that the most important thing to be considered while constructing anything is safety and to that end dampers must be used to provide structural integrity. Additionally, the material used is also extremely important. For example, using Stainless Steel over Carbon Steel has several advantages. It doesn't stain, corrode or rust as normal carbon steel. Close home, polypropylene construction fibre has been used for construction of the road in front of the SVNIT campus instead of steel, to delay and control the tensile cracking of the composite material. In Japan, fibre is used to reduce deadload and transportation cost, in addition to providing strength. This was also put to test by Professor Desai and the team that tested fibre enforced roads in Kargil, realizing that it doesn't crack as readily and is, therefore, durable and more reliable for the harsh climate of Kargil. This innovation is not just limited to creating more efficient and reliable techniques. They also help enhance the safety of places prone to dangerous phenomena such as the mountains with recurring cases of landslide and boulder tumbles, endangering the lives of people and disrupting the roads built along these mountains. So, in places like Saputara, they have built rock fall protection fences. In high altitude places where snow causes accidents, they have created snow fences that could stop the snow from sliding from the mountains onto the roads, thus, making preventing them from getting slippery. The India-Pakistan border is being fitted with Gabions to prevent salt from Pakistan to wash up to Gujarat and Rajasthan during heavy rainfalls that deposit as white salt. These days the R&D teams across the globe are also working at creating solution to our environmental woes by looking for substitute technology and materials that reduce pollution and harmful emissions. Cement manufacturing is one such area where CO2 and CO emissions increase, therefore, alternative materials and substances are being developed to offer a greener alternative. Additionally, plastic waste disposed off in green ways can be utilized for various purposes with the right kind of economically viable method.
REFERENCES-
-wikipedia.org
-theconstructor.org
-reddit.com
-india.com
-google.com
-tripadvisor.in
– structurae.ne
-designingbuildings.co.uk
-britannica.com
-dronestagr.am
-heidelbergcement.com
-jandp-group.com
-pinterest.com
-sbp.de
-timesofindia.indiatimes.com
-flickr.com
-youtube.com
-tylin.com